In a recent blog post, I had the pleasure of introducing you to Col. Nicole Malachowski (USAF, retired),  the first female fighter pilot in the Thunderbirds, who inspires the principle to "fly loose," advising us leaders to resist the urge to micromanage when conditions start getting, shall we say, "off plan."  In her training and speeches, she points out that when flying in tight formation, coordinating six jets flying wing tip to wing tip at 500 miles per hour, there's no room for improvisation. Each pilot is expected to fly exactly according to plan with a light touch on the controls.  Any rogue reaction by one pilot to an impulse becomes an overreaction by all the pilots, which then produces what she calls "pilot-induced oscillation."  And then, as she puts it in exquisite, tragic understatement, that makes for an "ugly" performance.
Since that post was published, I have dived even further into my own thinking on this subject – an opportunity that coincided with the release of WD-40 Company's year-end earnings report for 2020. And I've come to appreciate in a fresh way something that we all know intellectually. But it's when it gets really real that we fully grasp the enormity of this particular principle:  The real power is in the planning on the ground long before the pilots take to the air. It's not just the allegiance to the wing-tip-wing-tip plan that matters. It's the quality of plan itself.  That can only be done well in advance.
Whether it's a jaw-dropping exhibition of precision flying by the world's best pilots, or enviable news to corporate investors, the performance that makes spectators marvel – even exhale with "wow! That was close!" – starts not only with an excellent plan created in advance. It also comes from our commitment to being loyal to that plan – also in advance.
And that's what you have to be faithful to once everyone who has committed to taking flight with you. We can't lose sight of the fact that when our tribe members agree to join our companies, they've strapped their lives and careers into very powerful jets, revving to take off. And they're counting on us to get the plan right. Because at that point they're all in. And they're counting on you, as the leader, to be all in too.
In the case of WD-40 Company, our commitment is to the culture. That's the plan around which everything else is determined.
One of my board members said to me this week, "It's in tough times like this when character is really tested." I responded: "It's in tough times like this when our culture is really tested. This year was not the outcome of any miraculous thing we did. It was the outcome of our commitment to the consistency of our culture, sustaining it based on the values and behavior we identified as core to the WD-40 Company experience years ago."
It's fashionable these days to speak of resilience – especially in the context of rebounding from hard times and hard knocks. But I think that resilience starts with adherence, our adherence to the promises we made to ourselves and each other when everyone is safely on the ground. Because when things start getting real, they will get really real. While outsiders may witness a spectacular performance and a safe landing at the end, we insiders, we tribe members, know what really went into the adventure – our promise to keep our promise to each other.
The Promise Behind the Plan
If you're new to the leadership thinking behind WD-40 Company, you have probably noticed my use of the word tribe when referring to our community. You'll find the full story behind our tribal culture here. For quick reference, I define tribe as a group of people who have come together to protect and feed each other. Holding top of all our minds that we are tribe members who protect and feed each other helps us sustain our values – the very first of which is "do the right thing."
As the CEO, watching the country-by-country closing down of the planet back in March, what was top of my mind was the safety and well-being of all our tribe members. What did "do the right thing" mean when it came to the decisions we made to make sure our tribe members were protected and fed?  I recognized that every one of our tribe members were living out their own individual stories of fear and anxiety, given their own particular family situation – and the stories of their friends losing their jobs and their favorite neighborhood restaurants and businesses going under.  I was determined to give them that circle of safety that the tribe model provides, so that at least one aspect of their lives could be secure and dependable.
My own personal purpose echoes a message I once read by the Dalai Lama: "My purpose in life is to make people happy. If I can't make them happy, I at least won't hurt them."
WD-40 Company tribe members – and their well-being – were on my mind from the second I woke up in the morning (as a global CEO, "morning" became a hypothetical concept at best). And they were the on my mind as I got ready for bed at the end of each day. They were strapped into their lives, their jets propelled by their WD-40 Company careers. And it was my job to make sure they landed safely.
We needed a plan we could plan on. Happily, it was the plan we had created while everyone was safely on the ground – before March 13, 2020.
The Plan Behind the Promise
Well before the great global shutdown, we had created our strategic drivers that have been guiding us and helping set our objectives and must-win battles for 2020:
Grow WD-40 Multi-Use Product. Maximize the product line through geographic expansion, increased market penetration and development of new and unique delivery systems. More places. More people, more uses, more frequently.
Grow WD-40 Specialist product line. Leverage the WD-40 Specialist line to create growth through continued geographic expansion, as well as by developing new products and product categories within identified platforms.
Broaden product and revenue base. Leverage the recognized strengths of WD-40 Company to derive revenue from existing brands, as well as from new sources and products.
Attract, develop, and retain outstanding tribe members. Succeed as a tribe while excelling as individuals.
Operational excellence. Continue to cultivate operational excellence by optimizing resources, systems and processes, as well as applying rigorous commitment to quality assurance, regulatory compliance, and intellectual property protection.
Those strategic initiatives were identified and developed as our 2020 "flight plan" before the world turned upside down. Were they equally relevant to our tribe's well-being April 1 as they had been March 1? After careful consideration of the changing variables, we decided, "yes they were." And so, our jets took to the air.
True, there had to be some retooling of our day-to-day processes (I mean, really, who knew online video meetings would become such a thing? And on the few occasions when I must go to our headquarters, the echoing, lonely emptiness of its hallways is palpable). We did things differently. But our goals never changed.
And I celebrate all our tribe members for our 2020 results. Net sales were up in the fourth quarter of 2020 compared to 2019. And, with the exception of a few areas in the global where DIY isn't a cultural attribute, we discovered a new consumer niche, a phrase coined beautifully by Tricia Tanton, our Canadian general manager, "isolation renovation." Additionally, a benefit from an initiative we started four years ago took unexpected shape in an unforeseen, accelerated way: Because we had decided to invest in raising our digital IQ and e-commerce competence very early, we were ready to serve our customers as they made a massive shift to buying online.
But, even more compellingly for me personally, is that we did the right thing by our tribe members. We protected them. And we fed them (or more to the point, we ran our business in such a way that they could continue to feed themselves, which is even better). In the 23 years I have been the CEO of WD-40 Company, we have never had to lay anyone off due to financial or marketplace reversal of fortunes. And that remains true today. The tribe is intact. The formation is wingtip-to-wingtip and we're flying fast.
We had developed our plan on the ground, before all jets took off, fully trusting the commitment of the leadership to the tribe. We are going places and we are landing safely.
This makes for a very beautiful performance.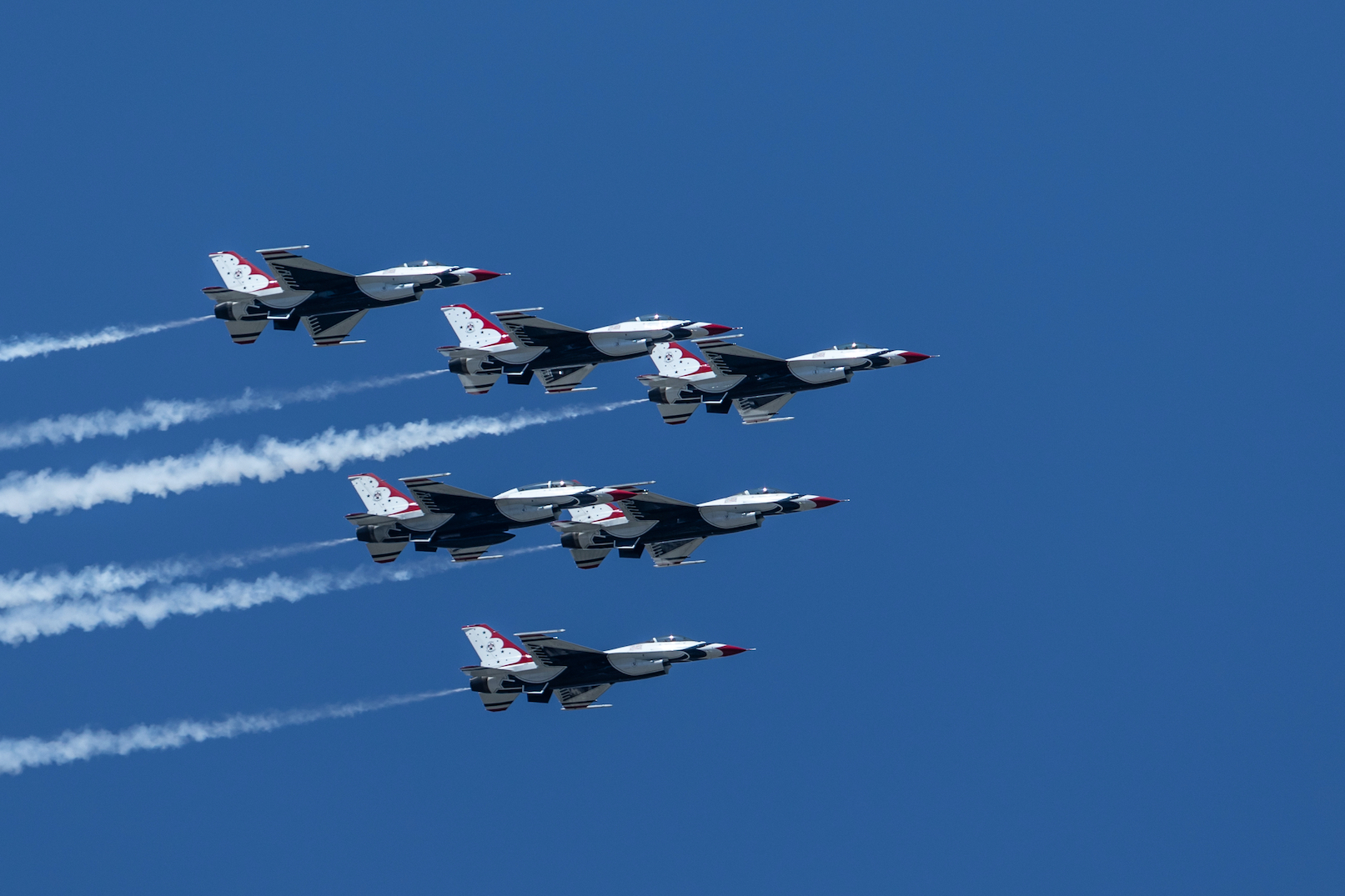 READY TO GET STARTED?
Get in touch
Send a message with any questions you might have about reaching your workplace goals.